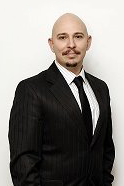 Nazmi Çağlar Bölük
Chief Executive Officer
Starting October 2014, Nazmi Çağlar Bölük joined Euroweb as Chief Executive Officer, being responsible for leading the development and execution of the company's strategy, with direct involvement in day-to-day management decisions, overseeing all sales, technical, financial and HR operations.
Prior to joining Euroweb, Çağlar has held positions in both Corporate Strategy and Business Development areas. In 2004 he was assigned as Corporate Segment Marketing Manager in Borusan Telekom, where he was responsible for product development and implemented the marketing business plans. Starting 2006, as Corporate Strategy Development Manager for Vodafone Turkey, he managed the business development strategies and coordinated Vodafone's Mobile Plus Strategy. In 2007, he began to work as Strategy & Business Development Senior Manager in Turk Telekom and managed strategic planning & product portfolio activities with related analytical studies, in order to formulate the company's strategic objectives, principles and priorities. In 2010, he was promoted to a senior position and directed competitive intelligence, market strategy and advanced analytics departments.
Çağlar earned his Bachelor of Engineering degree in Aerospace Engineering from Middle East Technical University, Ankara, Turkey (METU). He received his Master of Business Administration (MBA) degree from Indiana University of PA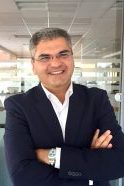 Mihai Marius Groposila
Chief Commercial Officer
Mihai Groposila joined our management team in January 2016 and he leads the commercial operations of the company nationwide, consolidating Euroweb's position on the telecom market with focus on B2B/Wholesale/ICT solutions.
He is a telecom senior executive with strong commercial vision backed up by leadership and decision making skills. Mihai has a professional experience of more than 15 years (Telekom Romania, Radiocom, Motorola) in sales and product management, strategy, business planning and operational streams.
Mihai has a Bachelor's Degree and a Master's Degree in Electrical Engineering at University "Politehnica" of Bucharest and obtained a Professional Certificate in Management from the Open University Business School (UK).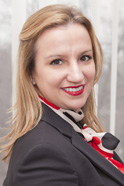 Sorana Balan
HR Manager
With an experience of over 12 years within the human resources sector Sorana Balan has coordinated along her career complex HR strategies for two important companies from the Romanian market: RTC Holding and Biofarm.
With a Bachelor's Degree in Economic Studies – Foreign Langueges ASE Bucharest and two masters in Business Administration- Orleans, France and the Management of Human Resources- ASE Bucuresti, Sorana has join Euroweb's team in 2013.